Getting Answers After a Stillbirth
One of the most emotionally devastating experiences a parent can have is the loss of a child. After suffering a pregnancy loss, parents often have more questions than answers, such as how such a tragedy could have occurred. Unfortunately, the cause of stillbirth isn't identifiable in many cases. When the cause may have been medical malpractice, parents may wish to consider talking to a lawyer.
How Did This Happen?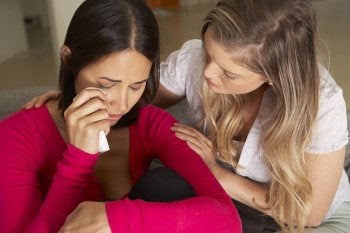 There are many possible causes of stillbirth. They include fetal genetic or structural abnormalities, umbilical cord abnormalities, placental disease, and maternal or fetal infection. Obstetric complications such as abruption and multiple gestation could also contribute. Additionally, certain risk factors may increase the likelihood of suffering a stillbirth, such as older maternal age, concurrent medical disorders, obesity, and smoking. Obstetricians and other healthcare providers have a duty to carefully monitor maternal and fetal health during pregnancy, labor, and delivery. Medical negligence may contribute to stillbirth if a healthcare provider failed to manage risk factors of the mother, detect potential health problems, and treat these health issues.
Which Tests are Recommended?
After a stillbirth, the healthcare provider can carefully evaluate maternal and fetal health to try to determine what went wrong. The doctor should examine the baby, the placenta, and the umbilical cord. He or she may also ask the parents' permission to run some medical tests. These may include amniocentesis, which is a test of the amniotic fluid to check for genetic conditions. Under certain circumstances, the provider should have recommended amniocentesis during pregnancy. The physician may also ask to perform an autopsy, test for infections, and conduct genetic tests.
After suffering a stillbirth, parents can turn to Pegalis Law Group, LLC to find the answers they deserve. Our medical malpractice lawyers in Long Island, New York have years of experience guiding families through the most difficult times in their lives. You can schedule a no-cost, no-obligation consultation with a medical malpractice lawyer at our firm by calling (516) 684-2900.