Knowing the Signs and Risks of Colorectal Cancer
March is officially recognized as National Colorectal Cancer Awareness Month. It's an ideal time to take a few minutes to learn more about this deadly disease and the importance of being a proactive patient. Colorectal cancer, which affects the colon or rectum, is life-threatening, but early detection can save lives. By becoming a proactive patient, you can reduce the risk that misdiagnosis and other forms of medical malpractice will adversely affect your wellness.
Signs and Symptoms
Like other forms of cancer, colorectal cancer often doesn't cause any noticeable symptoms until the disease has already reached an advanced stage. Therefore it is important for patients to be alert to unusual changes in their daily routine and to consult a doctor as needed. Some of the possible indicators of colorectal cancer include very narrow stools, rectal bleeding, bloody stools, diarrhea, or constipation. Some patients may experience the feeling that bowel movements are incomplete. Abdominal cramps, fatigue, weakness, and unexplained weight loss are other possible indicators.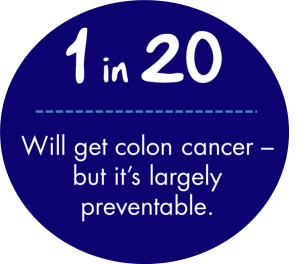 Misdiagnosis and Delayed Diagnosis
Based on a patient's symptoms, medical history, and physical exam, a doctor should refer the patient for appropriate diagnostic tests to check for colorectal cancer. The gold standard of colorectal cancer diagnosis is the colonoscopy. Unfortunately, primary care physicians sometimes neglect to consider cancer as a possibility. They may instead diagnose patients with inflammatory bowel syndrome (IBS), anal fissures, hemorrhoids, or diverticular disease.
Risks
When a patient isn't referred for necessary medical tests for colorectal cancer and the accurate diagnosis is delayed, that patient may miss the opportunity for timely cancer care. Early treatment can make the difference between life and death for a colorectal cancer patient. When colorectal cancer is detected in its early stages, minimally invasive surgery may be all that is needed to treat it. As the cancer spreads, the patient requires more invasive and life-altering treatments that are less likely to result in a favorable prognosis.
A cancer misdiagnosis is devastating, but the medical negligence lawyers at Pegalis Law Group, LLC can empower your family. If you suspect that medical malpractice may have caused a loved one's wrongful death or delayed cancer diagnosis, please call us today at (516) 684-2900. Our malpractice law firm is in Long Island, New York, but is privileged to serve families beyond New York.