How Having a Disability Caused by Malpractice Can Change Your Life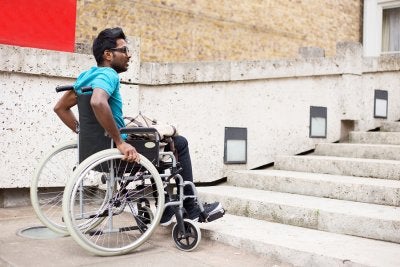 Life can be dramatically different for individuals who have disabilities, such as those caused by medical malpractice or birth injuries. Disabilities may cause physical hardship, such as chronic pain and mobility impairment, and emotional challenges, including depression and anxiety. Many people with disabilities cannot work or must switch to a different occupation. This can cause financial hardship, which may be further exacerbated by ongoing medical expenses. Individuals with disabilities may need to hire a caregiver, undergo expensive medical treatments, and purchase adaptive equipment.
It can also be difficult for a person with a disability to move about in the community, which is one of the reasons why it's so important for communities to promote accessibility. This issue is highlighted by the designation of the International Day of Persons with Disabilities, which has been recognized since 1992.
If you or a loved one has developed a disability due to medical malpractice in Long Island, New York, you could consider talking to a personal injury attorney about filing a medical malpractice lawsuit. You can contact the legal team at Pegalis Law Group, LLC at (516) 684-2900 and let us know how we can help you.