Understanding Fetal Distress
Fetal distress occurs when the fetus is deprived of oxygen during labor. Typically, the doctor can determine if the fetus is in distress by monitoring the heartbeat, but when it is not discovered, it can lead to serious birth injuries. If your doctor fails to diagnose fetal distress or takes actions that cause fetal distress, and your child was seriously injured, you should investigate whether medical negligence was involved.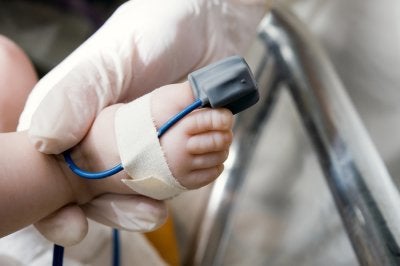 Fetal distress usually occurs as the result of a past term pregnancy or because of labor complications. It can be treated by delivering oxygen to the mother, increasing intravenous fluids, or turning the woman on her side. If the distress does not resolve, a cesarean delivery may be required.
If fetal distress occurred during your delivery and now your baby is suffering as a result, contact Pegalis Law Group, LLC for a review of your case to see if medical malpractice could be to blame. Our medical malpractice attorneys have a track record of winning compensatory settlements for families who are facing the repercussions of birth injuries on Long Island . Talk to an attorney today by calling (516) 684-2900.