Hospital Safety: Minimizing Risks and Recognizing Negligence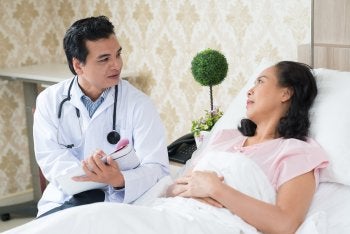 Did you know that about one-fourth of all hospitalized patients may suffer from a preventable medical error? These can include medication errors, surgical mistakes, and hospital-acquired infections. By learning about the potential for medical malpractice, patients can better protect themselves and family members can serve as effective advocates for their loved ones.
Consult Your Primary Care Physician
Hospitalizations aren't always planned. However, if your situation isn't an emergency, it's a good idea to consult your primary care doctor before you check into the hospital. Ask your doctor whether you'll need to change your medication regimen, bring medications with you to the hospital, change your diet, or have pre-admission tests. You can also ask him or her about the tests and procedures you can expect once you're in the hospital.
Schedule Surgeries Carefully
Many people prefer to schedule surgeries for the weekend, since this gives them some extra time to recover before they take time off work the next week. However, hospital staffing is generally unfavorable on the weekends. If you check into the hospital on a Friday, you may not be as carefully monitored after the procedure. If possible, try to schedule your surgery for a Tuesday, Wednesday, or Thursday.
Recognize Possible Medical Negligence
Since it can be difficult to recognize medical malpractice, it's a good idea to ask questions if you're ever unsure of something. You could ask if you can get a second opinion for your diagnosis or imaging study interpretation. You can ask to double-check the names and dosages of all medications before a nurse administers them to you. And never hesitate to ask nurses or other providers to wash their hands when they enter your hospital room. Hospital-acquired infections are among the most common problems that hospitalized patients encounter.
If you or a loved one does sustain a health problem as a possible result of medical negligence, the patient advocates at Pegalis Law Group, LLC are here to help. We are a malpractice law firm in Long Island, New York that provides compassionate and effective legal services for patients and their families. Call us at (516) 684-2900 if you would like to arrange a meeting with a medical malpractice lawyer.